Improving Your Judgment 2: Doubles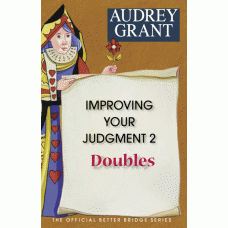 Understanding the many uses of the double can dramatically improve your game.
The book reviews the basics and introduces tools to improve your judgment.
Topics covered include; the Takeout double, responding to the takeout double, rebids, balancing and other doubles.
Write a review
Your Name:
Your Review:
Note: HTML is not translated!
Rating:
Bad
Good
Enter the code in the box below: